Product registration
Simple and easy product registration process with minimal efforts. Customers able to register swiftly
Warranty management
Setting warranty periods for different products, and manage warranty couldn't be easier
claims
Provide claim services for registered products, and its all integrated in one place
Unlimited forms
Fomrs for registrations, claims and much more, build custom forms for diffeent situation.
Custom Form builder
Drag and Drop custom form builder allows you to build the form that fits your need
Serial numbers
Managed serial numbers and integrate it into registraiton, warranty and claims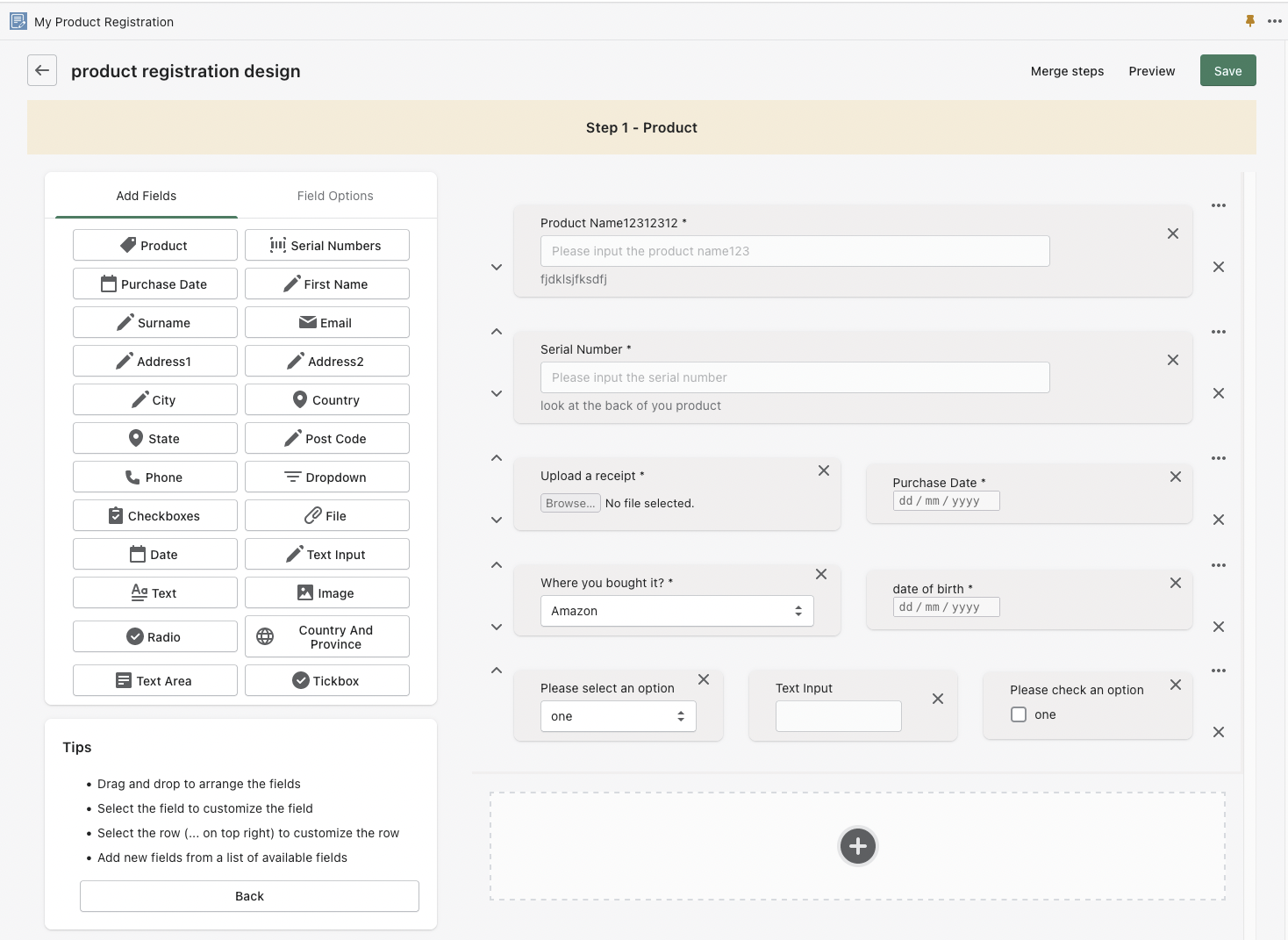 Showcase managing forms - create, design and customize etc, it provide a solid introduction how to use one of the fundamental concept in the app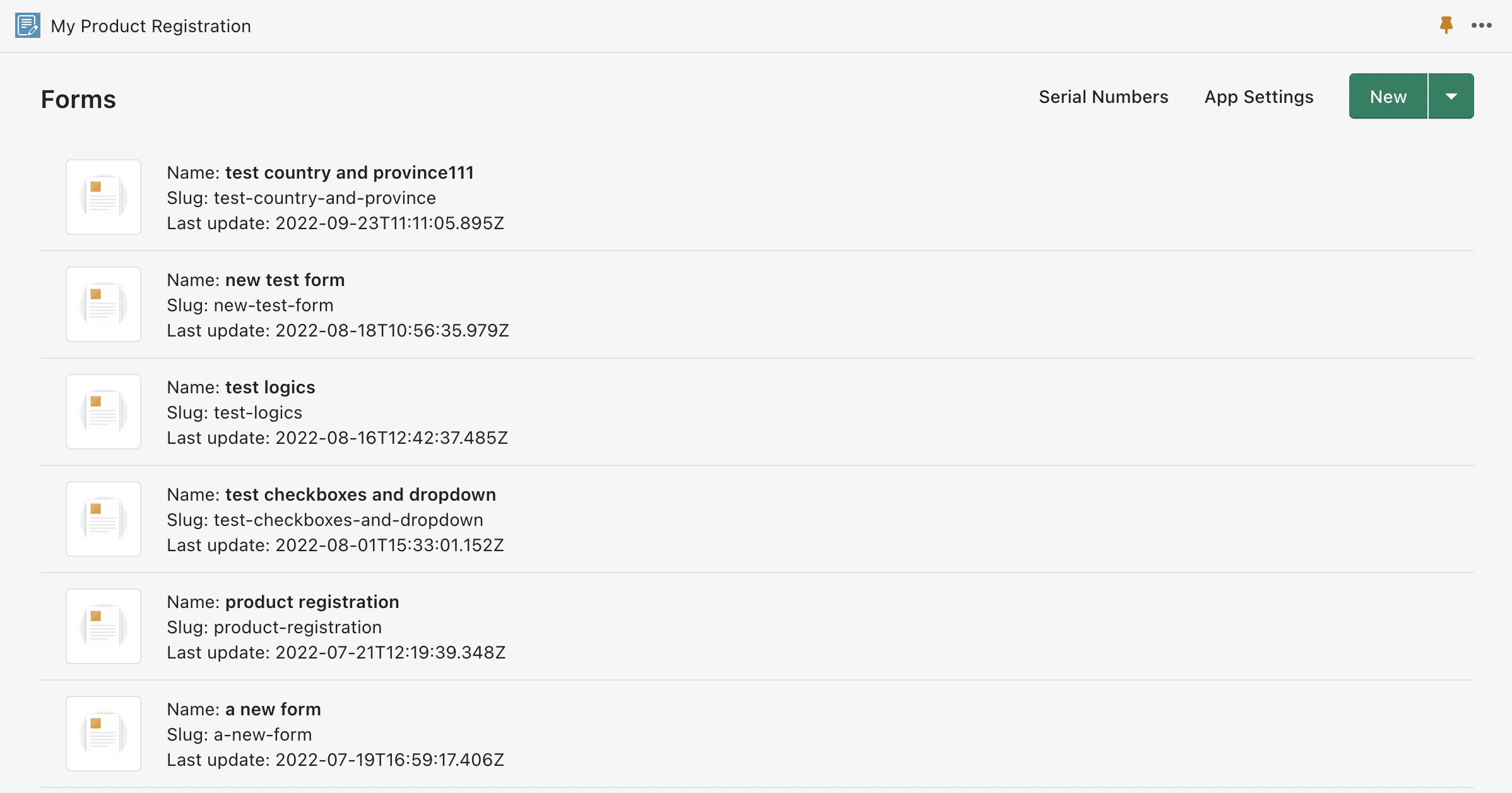 A quick walk through after the app is installed, the out of the box registration form, serial numbers and the frontend that customer see
What does the customers say
EFFISOO:

This app is simple and easy to use compared to others. I've encountered few problems while using the app and their customer supports was so responsive and provided the solution promptly in time. Would definitely recommend this app.
iTouchless Housewares and Products Inc:

I've reviewed some product registration apps and this one is the best among all. The out-of-the-box features are almost exactly what we need. The support staff is very helpful to enhance it as needed.
Ashi Beauty:

I have been using this app for quite sometime, as my business has grown I have made some tweaks, and the support staff have been great at helping! The app works great, has good features, that especially help me with my business. This app makes it fast and easy, for customers to use, and very organized for our team here to deal with future claims, and such. Awesome App, defiantly recommend it,
AWAKE:

Very good application. Easy to setup and does what it was meant to do. I asked a customization to the dev and they delivered flawlessly. I'm very happy with it. Dev are very responsives too.